MY TOP TV PICKS!! ADD THESE TO YOUR BINGE LIST!!
I am a TV FANATIC and I watch EVERYTHING. My dad will look at the DVR and be like what the fuck do you watch?! IDK. I figured I would come up with a list of my favorite television shows that you should get to bingin'! These shows rock and I want everyone to know how much!
1. GAME OF THRONES (HBO)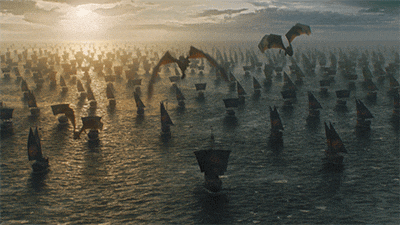 This show is as badass as it gets. It's not your typical, predictable bullshit. It's much better. It's got nudity, sex, violence, dragons, magic, bloody war, and everything cool under the fucking sun. It may be confusing and hard to get into, but IT IS WORTH IT! Do not give up when you don't get it--the payoff is the single greatest thing on earth.
2. SILICON VALLEY (HBO)
This show is about a bunch of nerds who are awkward, funny, and nerdy AS FUCK. You will cringe at Tom Middleditch's (Richard Hendricks) awkwardness and cry at JIan Yang's inconspicuous prank calls. Guys, they spent an entire episode solving math problems about how they can jerk off every guy in a room for their allotted presentation time. Enuff said.
3. BREAKING BAD (AMC)
If the whole chemistry-teacher-starts-a-meth-lab thing isn't appealing enough, watch this show for Jesse Pinkman. He is adorable and hillarious and says "bitch" in a way that gives anyone the feelz. There's also clever commentary and storylines that make it worth your while. Peep season 4 finale!!
4. ENTOURAGE (HBO)
See the boys rise to fame (or just Vinny) and check out the tail that flies their way. It's basically a bunch of guys on a quest to slam dime pieces. Watch for Ari's legendary one-liners especially towards Lloyd. VICTORY!!!!!!!
5. LAST WEEK TONIGHT (HBO)
WELCOME WELCOME to the best form of Infotainment since Jon Stewart. It's another John and he's British. He's hilarious, brutally honest, and completely absurd. Beware if you're a TEA party conserve--maybe not for you.
6. HOUSE OF CARDS (NETFLIX)
Watch the diabolical Frank Underwood climb the political ladder to the very top and watch it crumble. This man is evil, but you damn well root for him because it is also Kevin Spacey. I've said it before and I will say it again, Kevin Spacey is da shit!!
7. SHAMELESS (SHO)
Watch this shit-show of a family repeatedly crumble on your television screen. Shitty relationships, daddy issues, money issues, this family has it ALL--or they have nothing because of ALL THEIR DAMN ISSUES! William H. Macy puts the "Shame" in Shameless as Frank Gallagher, the head of this crazy family.
8. THE NEWSROOM (HBO)
Watch and learn as this romantic team of Journalists work their arses off to report the news. It's only three seasons, but there's definitely interesting commentary and banter as well as some couples to root for. Oh, and Olivia Munn.
9. PARKS AND RECREATION (NBC)
Breakfast food, bacon, meat, wood, and the manliest man. Watch Andy Dwyer become your spirit animal in every way, shape, and form, and grow to love him more than maybe any other character ever.
10. THE WEST WING (NBC)
Feel all of the stresses of running this country and watch government portrayed in a positive, romantic way in Sorkin's second masterpiece on my list. With this upcoming election, it may be especially helpful to watch someone actually likable in charge, so that you don't feel so shitty about our countries impending DOOM!
...MORE TO COME!!! Stay tuned for my BEST TEEN DRAMAS list!!! And NO, this is NOT just a plug for HBO!!! :)