SHOW OF THE MONTH: SEPTEMBER 2016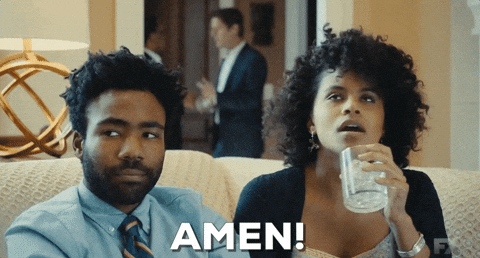 ATLANTA (FX)
This brand new show is created, written, and starring Donald Glover (AKA: Childish Gambino/Dope rapper/Comedian/Troy Barnes/Actor). Seriously...What can't this guy do? Atlanta is currently only three episodes into its first season and I'm already hooked. The half-hour comedy explores race, rap, relationships and drugs. It's honestly laugh-out-loud funny.
I had high hopes about this show because I love Donald Glover and the promos for it were super weird. Glover's masterpiece follows protagonist, Earn. Earn is broke, has an intoxicatingly cute daughter, a complicated situation with his baby mama, and a cousin who is an up-and-coming rapper.
Have a ball watching the honest, hilarious, and binge-worthy new addition to your TV lineup. Tuesdays at 10pm on FX.
Don't miss it!