SHOW OF THE MONTH: JANUARY 2017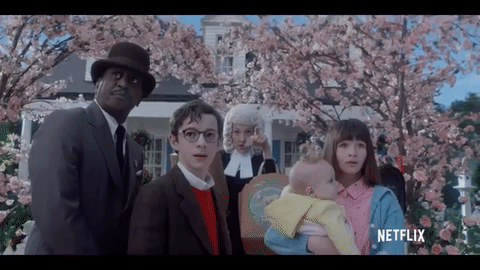 A SERIES OF UNFORTUNATE EVENTS
(NETFLIX)
My brother wasn't the most studious child. He didn't read much. That being said, there was one series that was always on his nightstand. A Series of Unfortunate Events. It was corky and strange. Then there was a movie. It was also corky and strange. When I found out Netflix developed the books into series with NPH as a headliner, a surge of excitement came over me; some vague feeling of nostalgia forced me to smile.
The series was similarly corky and strange, but, on top of that, it was also absolutely splendid. As a viewer who is likely older than the intended audience, A Series of Unfortunate Events tapped into childlike curiosity and wonder in a way familiar to Stranger Things. The story was well written, the characters were carefully developed, and the cinematography was vibrant and bursting with life and color. It was very Tim Burton meets Baz Lehrman.
The whole binging experience was light-hearted and lovely. See for yourself, but remember, look away!
Stream it on Netflix now!